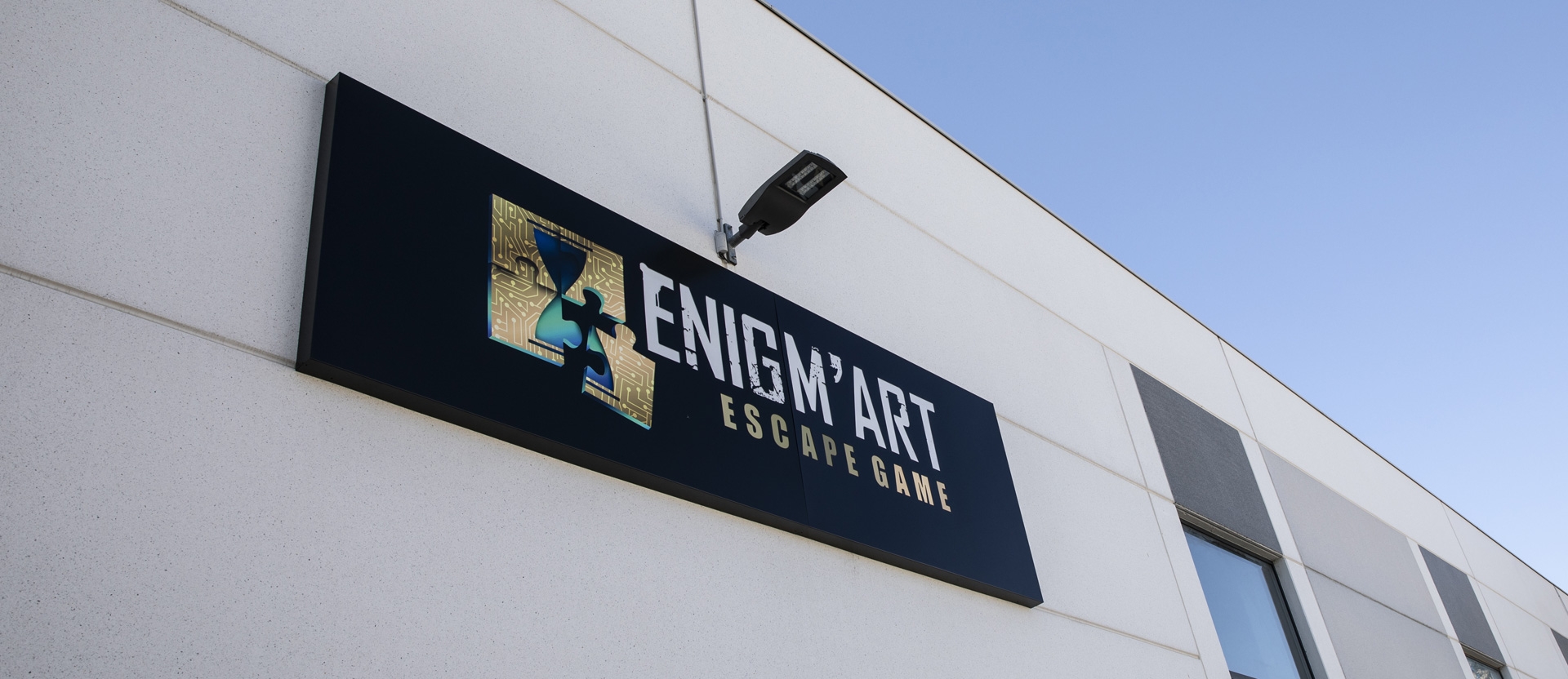 Will you have enough courage to face one of our universes?
Welcome to Enigm'Art Escape Game!
Are you ready to face the great mysteries of the jungle? To test your logic and wipe out vicious dark wizards? Think you can find your way around a pirate ship and discover the location of the great treasure hidden by One-Eyed Jack? Come, rise to Enigm'Art Escape Game's challenge, and discover the biggest escape game on the Côte d'Azur ! Fearless players, come find us in our 500 m² building, at the heart of Mougin's Actipark, and tease our riddles and puzzles. French, English, Russian: our rooms are available in 3 languages.
Discover a new kind of innovative and 100% immersive escape game
Experience the fabulous Alice in Wonderland journey, take part in a rescue mission aboard a spaceship, escape from a highly secure prison or experience the thrill of a haunted monastery! Interact with your teammates through virtual reality headsets, to complete your mission! With more than ten games to our credit, immerse yourself in total immersion whatever your desires!
Escape game in Mougins – Mouans sartoux

TEAM WORK
Stay close and bounce off each other's ideas. You'll solve puzzles and enigmas faster if you work together before the time runs out!

YOU HAVE 1 HOUR
The door closes behind you, and the timer starts. You have 60 minutes to bring your mission to fruition!

ENIGMAS
Your observational and deduction skills will be put to the test in order to solve and find the clues along your path.
Escape game French Riviera

Over 500 m2 dedicated to the Enigm'Art universes

The biggest escape game in the PACA region

New and sophisticated mecanisms

Full immersion in a well-constructed decor

A snacking area and multiple fun and play places

Personally tailored private or professional events
Game universes adapted to all types of audiences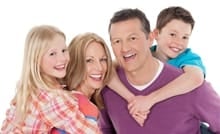 Families
Looking for an unusual activity? Would you like to put your mind to the test? Whether you do this with friends or family, from 8 years old, and all generations in the mix, our rooms await you! So gather your thoughts, unite your strengths, and come solve our enigmas! Sharpen your insight, senses of observation and communication! They will be your best allies to escape the wilderness of the jungle, unravel mayan curses, defeat an evil wizard or trace the way to Captain Jack's treasure! Don't forget: united we stand, divided we fall!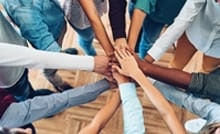 Companies
Strengthen your teamwork in the field! You want to get out of the room in time? There's only one way to do it: cooperation! Communication, teamwork and sharp observational skills will be your main weapons of choice to come out victorious of these rooms! Help yourself with ideas and observations from your teammates so you can push further and move onto the next enigma. You must hurry! Time is of the essence!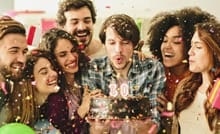 Events
Come blow your birthday candles or celebrate your stag party through an original adventure and a personalised experience! Entrust us you vacation pictures, lucky key-chains, childhood teddy bear… they'll find a way to blend into their surroundings and possibly help you find your way out of the room. Funny stories, emotional moments, intriguing anecdotes? Share them with us and we just might find a way to include them in our starting speeches, for a very personalised experience!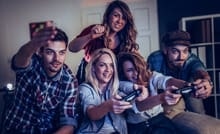 Gamers
Escape Game enthusiast and experienced gamer? Are you a deduction specialist? Come and take up the Enigm'art challenge and confront our worlds! You will be immersed in hyper realistic settings, filled with sophisticated puzzles, musical games, 3D puzzles … To get out on time, your only spirit of deduction will not be enough for you. It will take cunning, ingenuity, talent … Push your limits!
single price
2 Players
37.50€ ttc /player
single price
3-8 players
25€ ttc /player
single price
2-4 in VR
29€ ttc /player
biirthday
package
29€ ttc /player
Price includes:
A game room is 100% privatized for your team
15 minute briefing, then up to 60 minutes of gameplay, and 15 minutes of debriefing
A dedicated game-master
A fair dose of stress

Information / Opening Times
Enigm'Art team welcomes you:
From monday to friday, 14 to 23 and from 10 to 23 on week-ends and school vacations at 561 route de la Roquette Zone de loisirs Actipark, 06250 Mougins.
Phone: 04.92.28.07.68
What's an Escape Game?
An Escape Game is a life-size team escape game in which your observation and deduction skills will be put to the test. Locked up with your friends in a room decorated according to the theme you have chosen, you will have one hour to solve several puzzles, complete your mission and, above all, find the exit.
How much does a game cost?
The price of the session is 25€ per person from 3 players. For 2 players, the price is €37.50 per person. The price of the virtual reality room is €29 per person for 2 to 4 players.
How many players can participate?
All our rooms are optimized to accommodate between 3 and 6 people, and even 8 for the Jungle room. If you want to play as a duo, it is quite possible for you to book a room for 3 but to come with 2. For the largest groups, our Jungle rooms are also accessible in competition mode for a maximum of 16 players. In this case, all you have to do is book the 2 rooms at the same time slot. If there are more than 16 of you, as may be the case during corporate events for example, you will not all be able to visit the same universe, but you can absolutely test our different rooms at the same time. Our premises can accommodate up to 43 people at the same time, spread over the seven rooms. You will then have to find a common free time slot and reserve all our rooms.
How long does an Escape Game last, should you arrive early?
Once you enter the room, you will have exactly 60 minutes to exit. It also takes 10-15 minutes of briefing before the game, and 10-15 minutes to take stock of your adventure. In total, it is therefore necessary to count a maximum of 90 minutes per game. The ideal is to arrive about ten minutes before the departure time of your session announced on your confirmation email.
Do I have to make a reservation and is it possible to modify or cancel it?
An escape game session requires specific organization and preparation from our game master to offer you the best possible experience. It is therefore essential to book the room of your choice on our website before coming. When you book on our site you can choose to pay only a deposit corresponding to the price of a place. In the event of a cancellation, a gift voucher for the value of this deposit will be sent to you. You can cancel or move your session up to 48 hours before the D-Day. Beyond this period, no gift voucher or travel will be possible.
What happens if I arrive late?
Une session d'escape game demande une organisation et une préparation spécifique. Lorsqu'un groupe arrive en retard il met en retard tous les autres groupes de la journée. Au-delà de 15 min de retard nous nous réservons donc le droit d'annuler ou d'écourter votre session sans possibilité de remboursement.
Can we do the rooms several times, do you change the themes regularly?
You can redo the same room as many times as you want, but you will already know the answers to the puzzles. However, we will change the universe of our rooms regularly. However, this requires a lot of resources and time (about 1 year for the creation of a new room), we are required to reach a certain number of players per room before being able to change it. This means that the more customers we have, the faster we can introduce you to new themes, so do not hesitate to recommend our brand to those around you. Also note that our virtual reality room already includes many themes and we receive new ones approximately every 3 months.
Is an Escape Game a game for children?
Not really, escape games are mainly games designed for adults. However, as there are many mechanisms in our rooms, we believe that children may find it of interest (from the age of 8 for most of our rooms but always accompanied by adults), below this age children do not understand not, just don't have fun and can sometimes even be scared.
Do you offer mobile Escape Games for rent or personalized services in the location of our choice for an event?
With Enigm'Art everything is possible! We initially offer mobile escape games for rent in the form of trunks and briefcases that you can pick up and take with you for a day, half-day, evening or even over several days. These are autonomous escape games delivered with all the explanations and not requiring the presence of a game master. You will find all the information relating to these services in the section "VR & other games" then "escape games mobiles for rent » Concerning the personalized service Enigm'Art is quite capable of creating one. Note, however, that this is a more expensive service and requires more time, so we must be contacted several months in advance in order to provide quality work.
Can we organize events on your premises?
Enigm'Art will be happy to host your special events, birthdays, bachelor/bachelorette parties, marriage proposals and other parties. We can customize the rooms on request, and reserve an Annex space for you outside the game room for birthdays, business meetings, etc. Contact us for more details and to send us your specific wishes and requests.
What does the birthday formula include and what are the prices?
The birthday formula takes place over 2 hours. The first in the game room and the second in the snack area. We reserve a table for you and add decorations. We provide drinks and sweets and provide you with a self-service board game cabinet. However, you will need to bring your own cake. The price is 6€/pers in addition to the price of your escape game. We remind you that an accompanying adult is compulsory in the rooms up to 13 years old, however, as part of the birthday formula, the latter does not count in the maximum number of authorized players or in the price of the event.
Can we eat on site?
Enigm'art has an escape bar/snack where you can enjoy a drink or snack before or after your session. However, even if for the moment it is not yet possible to eat there, it is a project that we wish to develop in the future.
Marine Vautherot
17/03/2022
1er Escape game très positif. L'aventure Jumanji à la fois immersive et challengeante donne direct envie d'en refaire un ! Oui Encore merci à Julian pour sa bonne humeur 👌🏼
Michèle Legait
13/03/2022
Très bon moment passé en famille dans la salle "L'école des sorciers". Nos enfants de 8 et 10 ans ont adoré. Et le maître du jeu Franck a été super 🙂 Très bonne immersion.
Julie-anne Lisiecki
12/03/2022
Très bon accueil par l'équipe et super accompagnement de Mélanie durant le jeu ! Je recommande la salle "la magie" que nous avons fait avec nos 2 garçons de 8 ans.
Nous avons fait Dracula à 4 et nous avons adoré ! Un grand merci à l'équipe pour son accueil et surtout à Mélanie pour sa bonne humeur et ses explications 😉
Damien SIBILLE
11/03/2022
Top !! C'était une surprise pour l'anniversaire de notre fils de 15 ans. Nous avons choisi la malédiction maya et avons passé un très bon moment. Super accueil, l'équipe est très pro. Nous reviendrons c'est sûr !!
Audrey Nicolay
08/03/2022
Nous avons fait l'école des Sorciers avec ma fille de 10 ans et ses copains. Ils se sont bien amusés et on réussi dans le temps imparti!!! L'accueil est au top et les échanges de mails préalables très rapides Je recommande!!
Camille Le Roux
08/03/2022
Nous avons testé la salle Dracula. Une merveille ! Cette salle est assez difficile mais il y en a pour tous les niveaux et tous les âges chez Enigm'Art. Le personnel a été très accueillant et sympathique. Nous reviendrons tester les autres salles !
Sébastien HUBERT
06/03/2022
Super escape game. Très au dessus de la moyenne en décor, ambiance, eignme, mécanisme etc. Et surtout le franck vas y on dirait Dumbledore en + vieux, il colle trop au thème harry Potter. Et je sais de quoi je parle. J. K. ROWLING
Très bonne salle franchement surtout franck il anime très bien